The expertise in the field of filter fabrics allows K2TEC to offer a complete range of filter elements. These filter elements are divided into two main product families.
Standard filter elements: filter bags, filter belts and filter cartridges.
Custom-made filter elements: filter belts, special filter bags, special filters, custom-made filter elements…
This range makes it possible to meet the demands for large series spare parts with low prices and more complex industrial filtration requirements, with tailor-made products in small and medium series.
K2TEC's range of filter elements is manufactured from the range of filter fabrics, which are precision filter fabrics, filter cloth and non-wovens.
K2TEC offers standard filter bags made of polypropylene, polyamide, polyester… which fit most industrial filter bodies, allowing filtration thresholds from 1 micron to 2000 microns.
For special requests, the manufacture of special filter bags is possible, with tailor-made dimensions, such as very small filter bags of a few centimetres, up to 20m long and with diameters greater than 2m.
Coolant filter belts for vacuum belt filters, gravity filters, pressure filters. These filter belts are equipped with a patented closure system, which allows a solid and fast installation in industrial filters.
Custom filter elements are the result of our experience in the implementation of filter fabrics. K2TEC can weld, ultrasonic weld, stitch, gleu, coat… all types of fabrics and thus manufacture a custom filter element to suit your requirements.
The range of filter elements is a broad, based on knowledge and expertise in filter fabrics and their application. We can offer standard economical filter elements as well as customised filter elements according to your specific needs.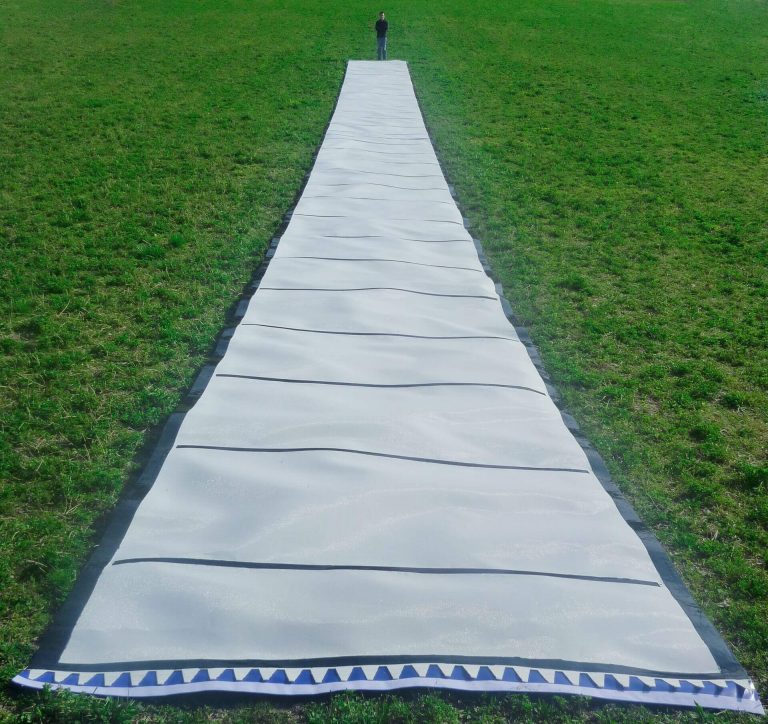 Manufacturer of industrial filter belts for coolants, oils and emulsions in the mechanical industry. 30 years of experience in filtration.
Experience, expertise, customization for your filter element
K2TEC's expertise is based on years of experience and a range of filter fabrics, which allow either the selection of economical standard products or the design and manufacture of custom filter elements. At each step you can rely on a quick or in-depth audit of your solid-liquid separation problem. The choice of the filter element will be made on technical but also economical criteria and K2TEC will offer the best solution for filtration and solid-liquid separation.
Do you have a filtration inquiry ?