K2TEC is a leading provider of industrial filtration solutions. Thanks to our expertise in the field, and especially in solid/liquid separation, we have developed a range of industrial filters able of responding to many industrial filtration challenges.
Our family of industrial filters has been designed to provide an optimal and cost-effective solution to the demands of industrial liquid filtration.
Our range of industrial filters can handle virtually every type of fluid plus every viscosity and includes the following devices:
Automatic self-cleaning stainless steel filter: our

PLM filter

Mechanically cleaned stainless steel filter : our

PLM-EVO filter

Bag filter housing in stainless steel: our

KBF filter
Also, K2TEC offers filter skids, as well as custom developments of industrial filtration solutions.
The choice of filter depends, among other things, on the viscosity of the product to be filtered, the flow rate, filtration rating, volume and geometry of the impurities, etc.
To cover all filtration needs, our range features 4 cost-effective and energy-saving products, 6 variations and multiple customization options, thanks to our design and manufacturing capabilities.
By working with K2TEC, you will benefit from more than 35 years of experience in industrial filtration. You will be in direct contact with a French leading designer and manufacturer with whom you can discuss your filtration needs and problems, as opposed to an multinational company.
K2TEC's range of industrial filter and filtration systems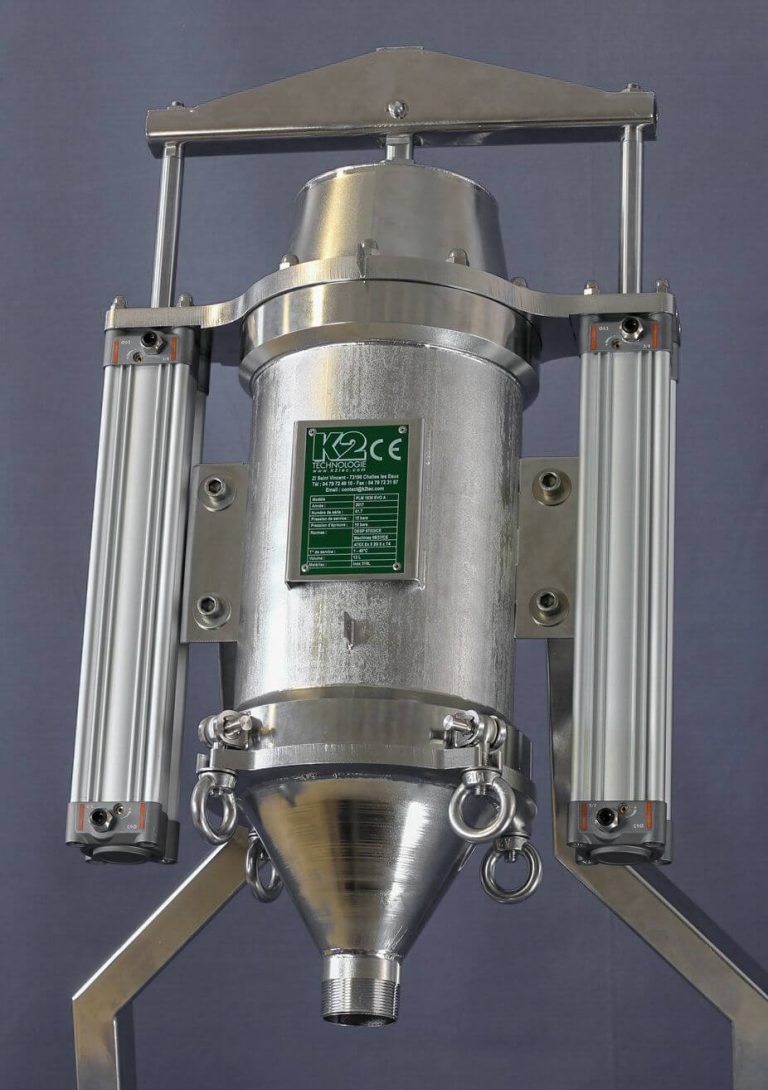 Self cleaning strainer with scraper and twin actuator design for the filtration of highly viscous, abrasive or sticky liquids.
K2TEC's expertise in industrial filters
A range of industrial filters can do nothing without the know-how to listen, advise and implement. A filtration process needs to be understood to offer the best filtration solution, as well as the most economical, energy-saving and powerful filter. Thanks to our vast experience working with installations in sectors as varied as chemicals & polymers, food & beverages, automotive, biotechnology, mechanical industry to name just a few, K2TEC will provide the optimal solution for your industrial filtration needs.
Range of industrial filters
Do you have a filtration inquiry ?