Understanding filtration ratings
In the field of industrial liquid filtration, we often hear about 1 micron filters. The unit is sometimes millimetres or tenths of a millimetre, but filtration ratings are most often expressed in microns. I would therefore suggest that we put this unit in context and, above all, its purpose in industrial filtration.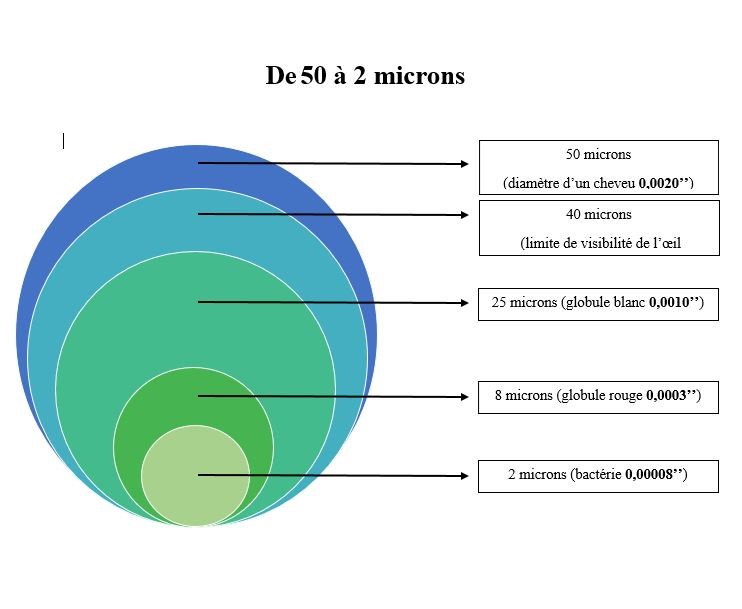 Take a ruler, look at a centimetre, then divide it into 10: you get a millimetre. Look at this millimeter, divide it into a thousand equal parts (not 100, but 1000). That's it, one is a micron, a thousandth of a millimetre. You cannot see it but only imagine it, because without a microscope, a micron is invisible to the naked eye.  
Then take some tap water, look at it against the light in a glass. How big are the particles you can see with the naked eye? 2 microns, 10 microns, 25 microns? The answer is 50 microns on average. Below 40 microns, unless you are in exceptional conditions, the eye cannot distinguish. For example, for a white particle on a black background, you will visualize 40 to 50 microns. And remember that even at 20 years of age, with 12/10 in each eye, 35 microns is a great maximum.
These two examples of sizes allow us to put things, and especially the micron, in a practical industrial filtration context.
The important thing to be aware of is that every micron in filtration has a cost. Indeed, to " chase away " the micron in an industrial filtration process, it is often necessary to implement important means. To give you a concrete example, our automatic self-cleaning filter PLM, offers filtration ratings from 25 to 2000 microns. But between a filtration rating of 50 microns and a rating of 25 microns, the PLM automatic filter has a 50% drop in flow rate under identical conditions. So when the process requires only one device to filter at 50 microns, switching to 25 microns requires two devices. This is sometimes good for us, but in the end is it really useful in the process?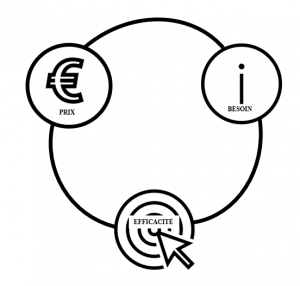 Do you have a filtration inquiry ?
In filtration of industrial liquids, before talking about microns, it is necessary to talk about needs. It is possible to transform water from the Seine into Evian water, or almost (we are French and Evian water was not chosen at random!). So in industrial filtration we can transform water from the Seine into drinking water. But two questions arise: at what price? And above all for what use?
The next time you are faced with a problem of micron and filtration rating, remember these few elements. This will allow us, as industrial filtration professionals, to be honest with you. At K2TEC, we are honest about the ratings of our filtering media. We have been practicing industrial filtration for 35 years, the micron has become a friend, and we could write a book of examples and applications on the good and bad surprises.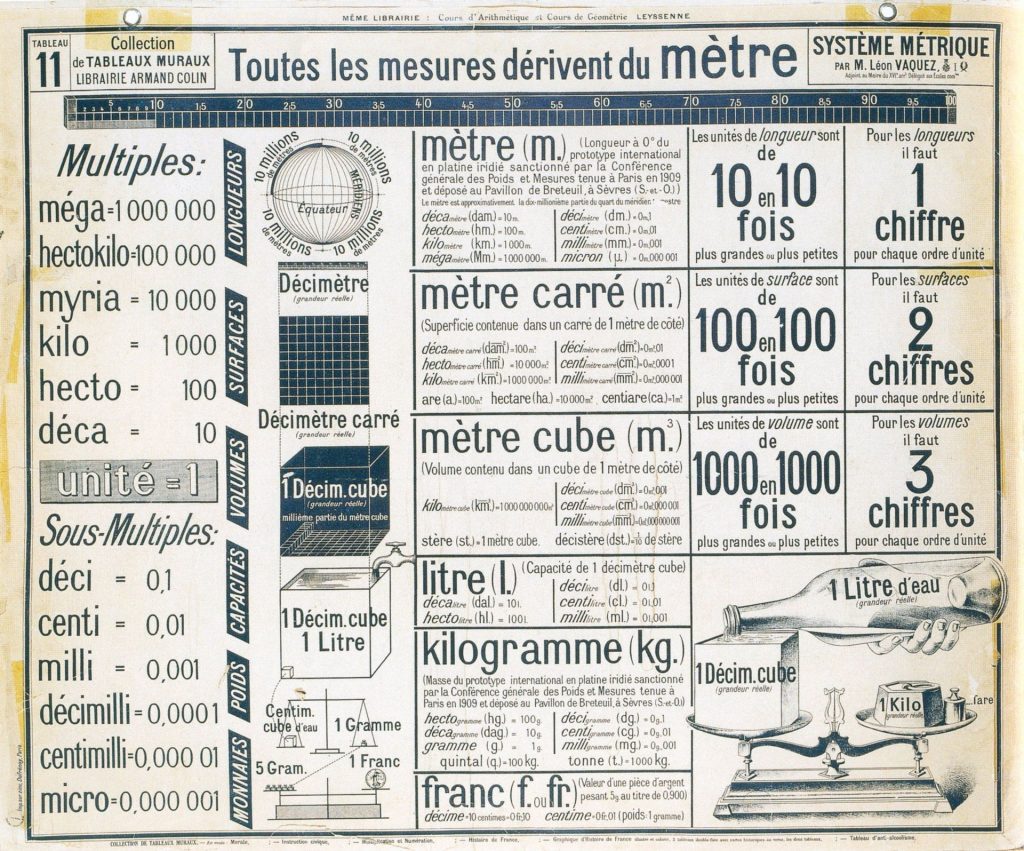 Once you have defined the filtration rating, you also need to know your need for efficiency and there a new discord arises. In hydraulics, the filtration rating is often associated with a beta coefficient that measures efficiency. In air filtration, the effective micron is used. In industrial solid-liquid separation, the big anything often rubs shoulders with the most serious and we sometimes talk about the average filtration threshold (which should be somewhere between normal and absolute).
All this to say that, as we discuss in the next paragraph, the micron is a guest that never comes alone.
Now that you have seen what a micron is, you should be aware that the micron never comes alone. When it invites itself into your process, it always comes with its close friends:
– Mr. Debit
– Madame Viscosité and her children, Centpoise, Millipascal and Reynolds.
– Madame La Charge and her children grams per litre and milligrams per litre.
– And above all Mrs. Particle which is a cousin of everyone as its shape and capacities are variable.
To go further, if you need to discuss with Anglo-Saxons who do nothing like us Frenchies, here is a little help.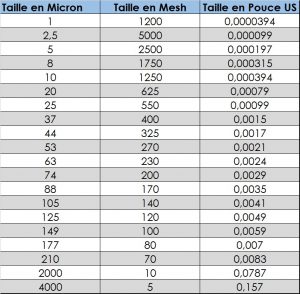 We deliberately put humour into these few lines. But this should not make you forget that at KTEC we think of industrial filtration primarily in terms of its usefulness in your process and above all in terms of operating costs. The correct dimensioning of a filter unit depends above all on your process requirements. To help you in your choice, we put our 35 years of experience and thousands of installations at your disposal, to find, not the lowest micron size, but the industrial filtration system adapted to your process.