Coolant filter belts for the filtration of coolant and cooling fluids
 K2TEC has more than 30 years of experience in coolant filter belts. We manufacture filter belts for the filtration of cooling fluids and oils in the metalworking industry, mechanical industry, steel mills, and the automotive sector.
 This synthetic filter is an economical and environmentally friendly way to filter coolants and oils in processes such as grinding, honing, machining, rolling, polishing, cutting, and more.
Coolant filtration systems are equipped with filter belts made with high-precision synthetic fabrics, as opposed to filter paper, which is a consumable.
In the early 90's, the European mechanical and automotive industries were looking for ecological and economical solutions to reduce the use of filter consumables and, therefore, operating costs in filtration systems.
To meet their requirements, K2TEC has developed a new generation of recyclable filter belts, called permanent filter belts, for pressure, vacuum and rotary drum belt filters.
30 years later, K2TEC still offers proven solutions, high-quality raw materials, and real expertise. We have developed and manufactured more than 3000 filter belts which are used all around the world.
Main advantages of the K2TEC Filter belts for Coolant Filtration
filtration plants
worldwide
filter belts
manufactured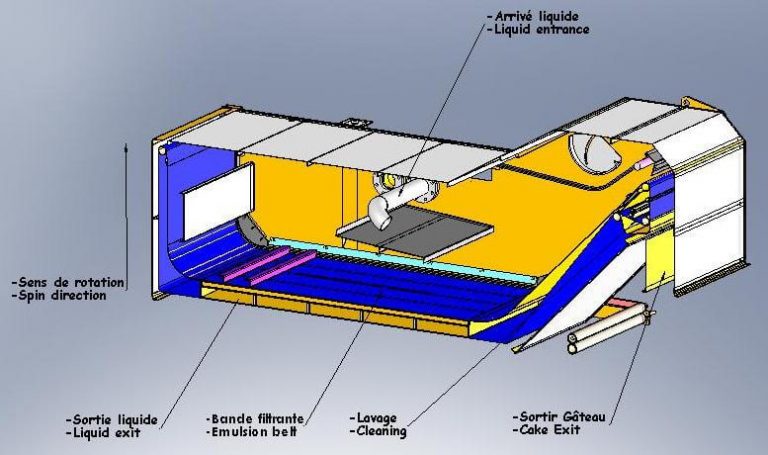 This system allows continuous solid/liquid separation occupying a significantly reduced area compared to gravity or hydrostatic belt filters. This type of coolant filtration system is designed for centralized installations filtering coolants or synthetic fluids for the mechanical industry, as well as for processes and waste products.
The liquid to be purified flows into a retention tank, the lower part of which is vacuumed by pumps. The fluid passes through the filter media, leaving impurities on the surface. When the measured vacuum is too high, a manometer or a preset timer sends a signal that calls for clean filter media. By using this pressure gauge, the system is fed with new non woven fabric or clean filter belt, restoring an optimal flow rate.
This regeneration system, which operates with a filter belt, includes return rollers, a scraping or blowing system and a washing system to maintain a constant filtration quality after use.  With synthetic filter belts, you can achive a more regular and overall better filtration quality compared to non-woven rolls.
There are 4 main families of filter cloths or filter fabrics for the manufacture of coolant filter belts: DLW double weave filter cloth, SLW single weave filter cloth, mesh cloth and laminated cloth. These different filter fabrics have unique properties and features that will be tailored to the process and type of coolant.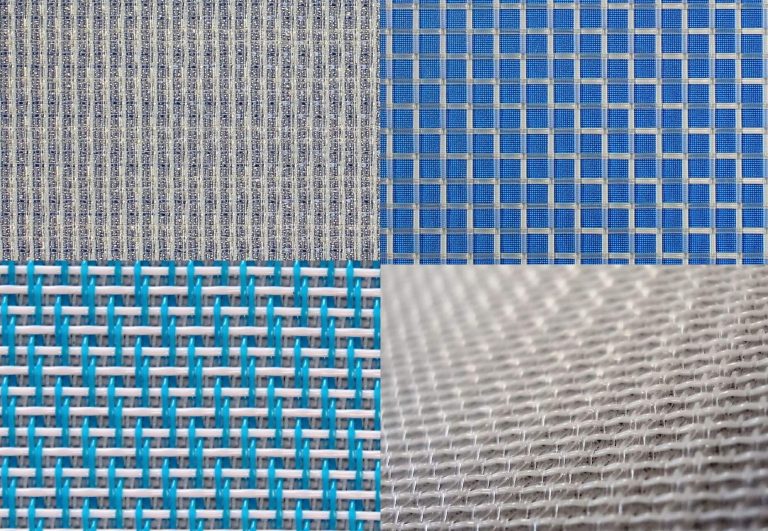 Coolant filter belts are used on different types of filters: centralized filtration systems, pressure belt filters, vacuum belt filters, rotary drum filters or hydrostatic filters.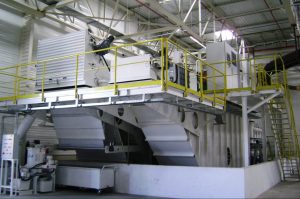 Filter belts for vacuum filter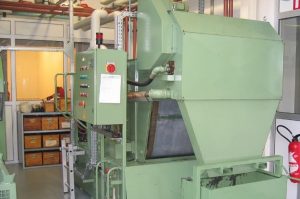 Filter belts for hydrostatic filter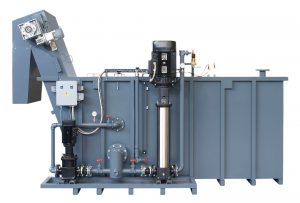 Filter belts for rotary drum filter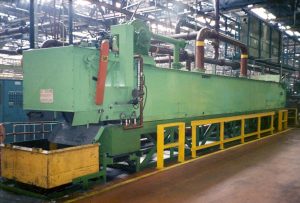 Filter belts for pressure filter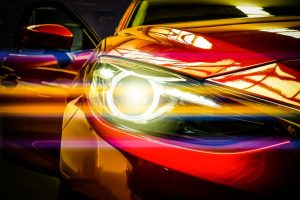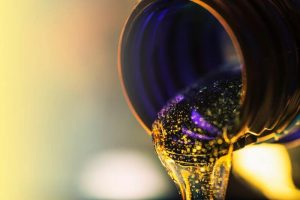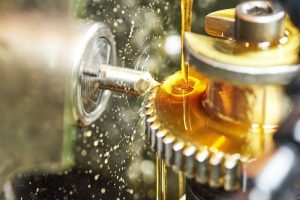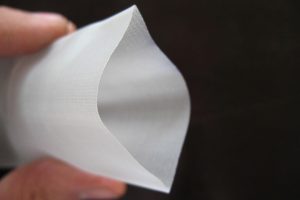 Seamless tubular for precoat filter
Do you have a filtration inquiry ?
Nonwoven rolls, also called single-use filter paper, are still extensively used in coolant filtration. Whether on vacuum belt filters, hydrostatic belt filters, gravity filters, gravity filters or pressure filters, there are many types of nonwoven rolls with different choices of micron ratings.
Filter belts can replace nonwoven paper rolls. The filtration system is equipped with a continuous cleaning system to guarantee a clean filter belt during application.
The use of filter belts offers several advantages:
– no consumables: a zero-waste and eco-friendly product.
– ability to recycle and collect sludge and machining chips
– possibility of compacting the waste and reducing its volume.
– no destabilization of the oil baths.
– reduced maintenance.
– lower operating cost compared to nonwoven rolls or filter paper
Filter paper or non-woven rolls have three main inconveniences:
– for single use only, generate waste.
– it hardly ever allows us to collect and recycle metal chips or machining swarf.
– it soaks up the coolants and may, on rare occasions, destabilize the oil baths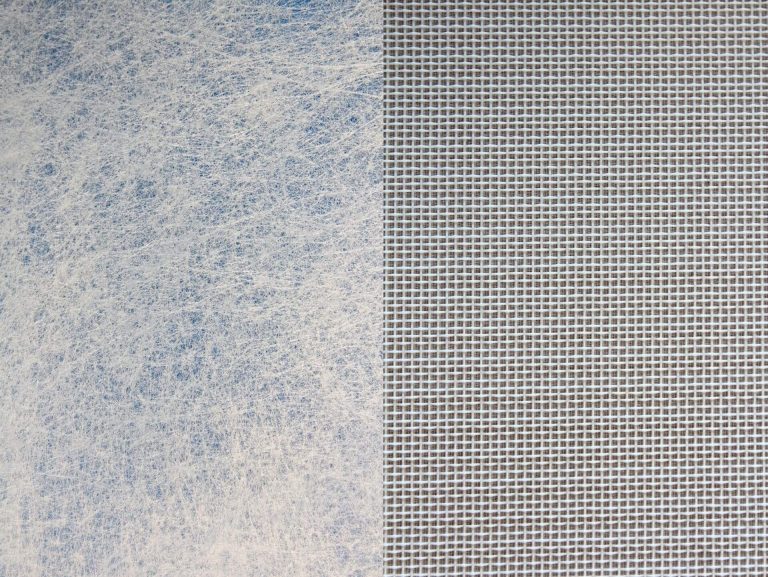 Coolant filter belts can be made with different types of closure systems. Thanks to our field experience, we have developed closures tailored to the different filtration systems. Our closures are easily installed on-site; our patented model is also easily disassembled and reassembled, even after several months of use in the filtration process and without requiring any additional tools.
Below you will find a quick overview of our range of closures.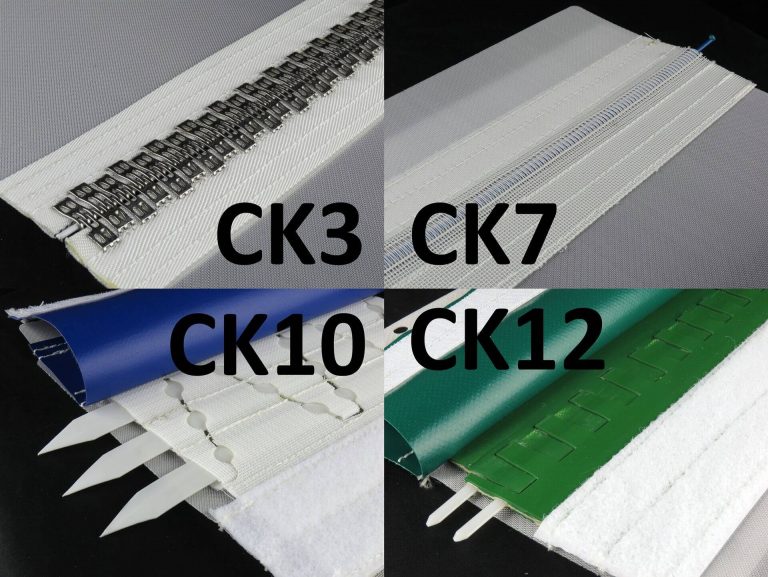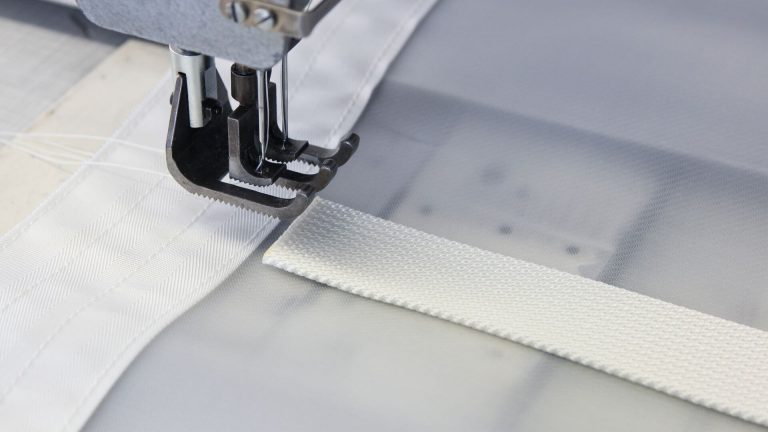 Thanks to our production facility, we can manufacture filter belts with very large dimensions, up to more than 3 m in width and 60 m in length in a single piece.
The large dimensions do not compromise the high positioning accuracy of the elements during manufacture. Each component: closure, transport bars, edges, the protective coating is precisely positioned on the filter belt.
Each manufacturing step is rigorously controlled and registered in a quality system that ensures the traceability of each component.
Transport bars are an essential element for the proper functioning of the filter belts for coolant filtration.
These bars transport the metal chips and swarf generated by the machining process, feed the belt into the filter and dimensionally stabilize the filter belt. Because of this, they are subject to high mechanical stresses. Our transport bars are sewn and then coated with Blackflex or Yellowflex to protect them and extend their service life. The spaces between the bars are rigorously controlled all throughout the manufacturing process.
Each bar has been carefully assembled using a strict method that guarantees longevity and very high mechanical resistance.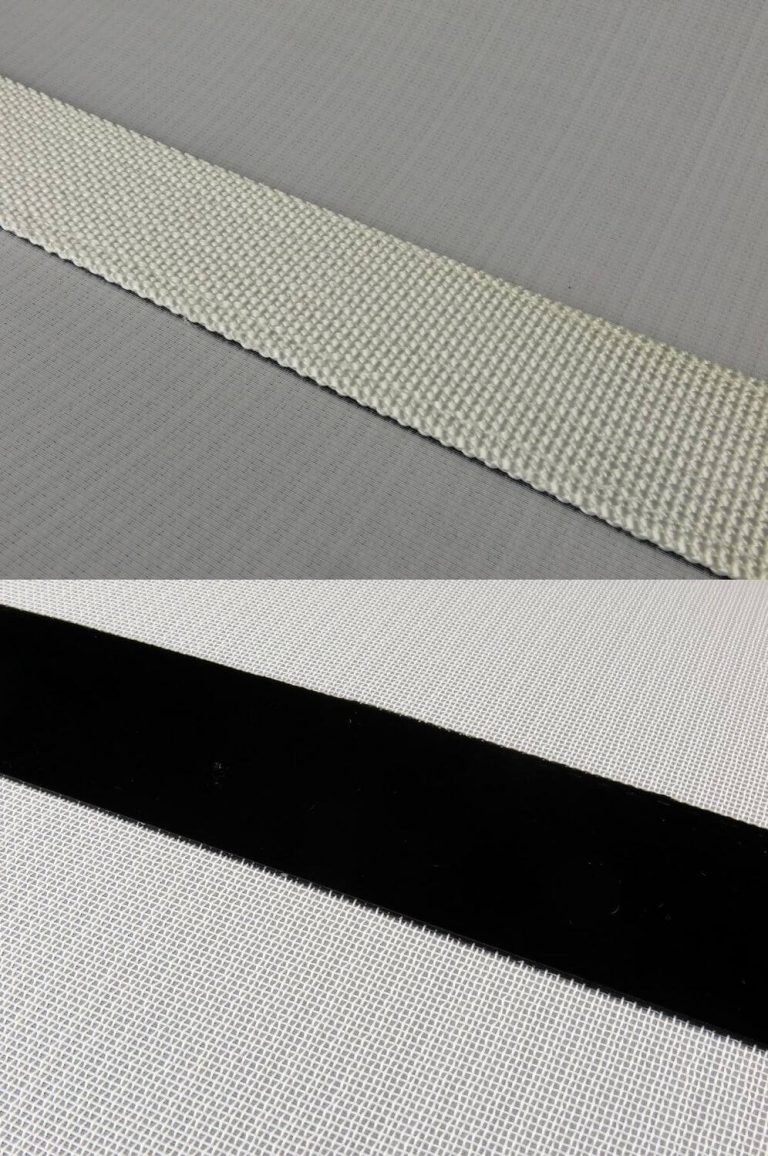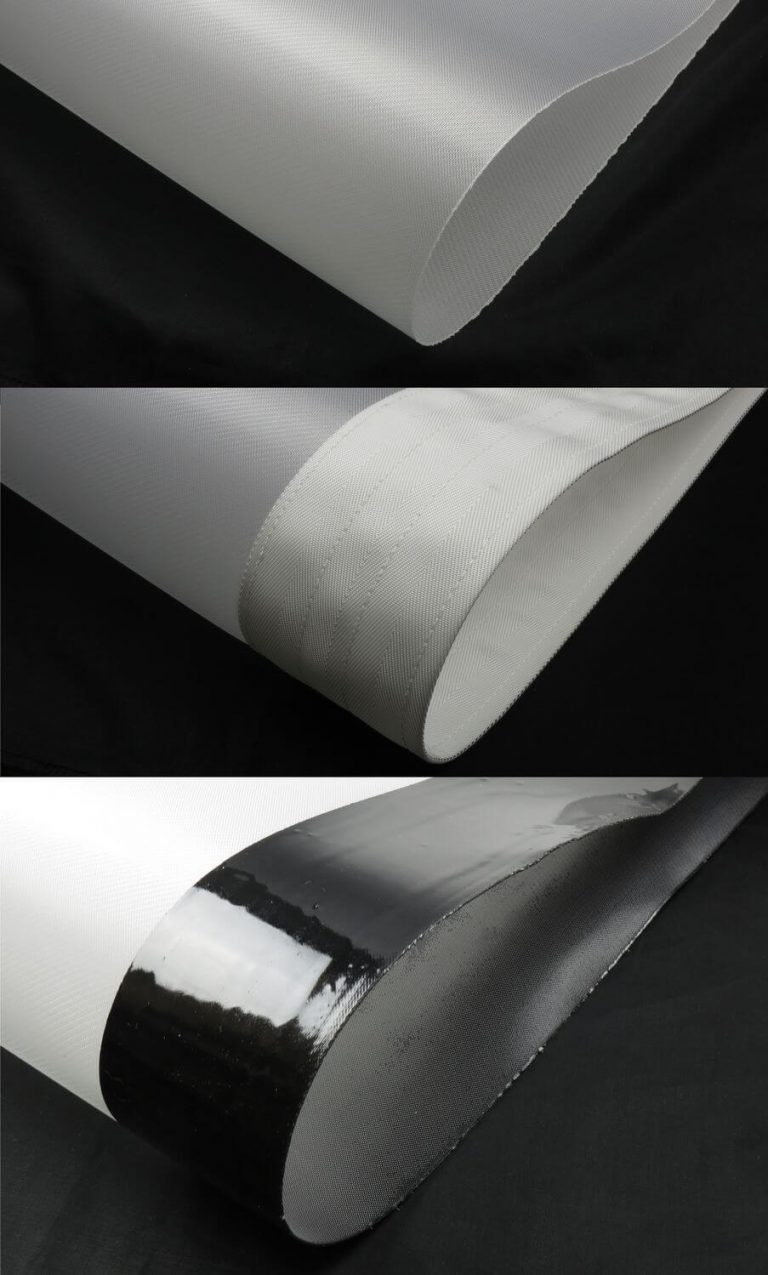 On centralized filtration systems, and especially in vacuum belt filters, the filter belts edges' are subjected to severe mechanical stresses. In addition to high friction, the edges must provide a perfect lateral seal to prevent any leakage of the cooling fluid, oil or emulsion.
To avoid premature wear and lateral leaks, K2TEC uses fully sewn reinforcements coated with Blackflex or Yellowflex. It is currently the best solution for protection and sealing.
To adapt to different filtration plants, K2TEC offers edges from 20 to 240 mm sewn and/or coated with Blackflex or Yellowflex.
It is also possible to make only a Blackflex or Yellowflex coating for less demanding applications such as with hydrostatic filters or gravity filters.
The filter belts are subject to high abrasion and some critical areas must be coated:
– the edges to avoid lateral leaks of oils and emulsions
– the transport bars that are subject to tearing and mechanical friction
– the belt closure which is subject to abrasion and high mechanical tension.
Blackflex and Yellowflex are special formulations specially engineered to resist abrasion, friction and other mechanical wear.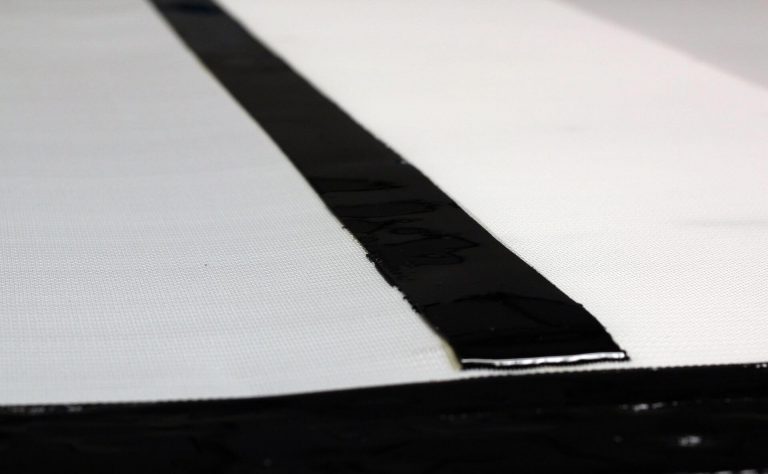 You may also be interested in these other filters from K2TEC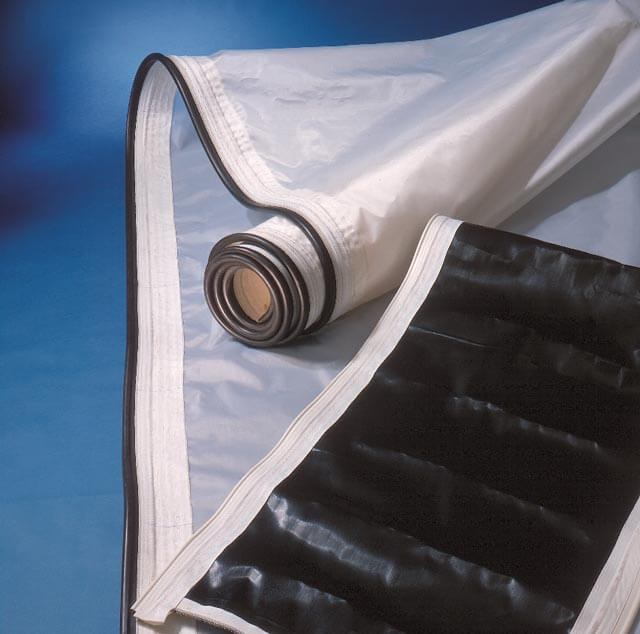 Manufacturer of filters belt for vacuum filters, in the chemical, mineral, pharmaceutical and mechanical industries.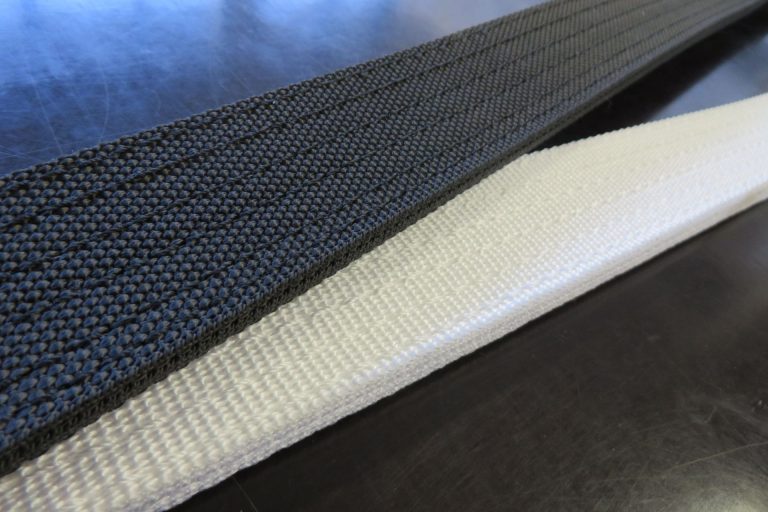 Product application K2 Tec Wear belts for belt filter vacuum boxes The vacuum belt filters have been used for many years in different industrial process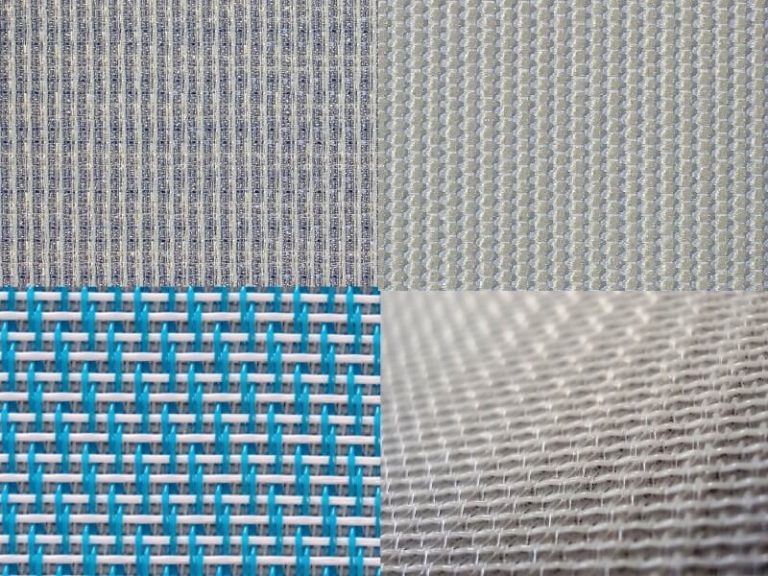 Nylon, polyester, polypropylene, PTFE… filter cloth for industrial filtration, and for the manufacture of custom-made filter elements.