Filter skid in stainless steel for automatic self-cleaning filters and bag filter housings
The filter skid is a versatile and convenient way to place the filtration unit close to the production line. The skid is mounted on wheels for easy transportation and can also be equipped with a pump and a control box.
Industrial batch production is increasingly demanding more flexibility and portability for all the equipment and resources used in the manufacturing process. As a response, K2TEC has designed a versatile and efficient filtration skid to filter industrial fluids as close as possible to the machinery used for production.
This mobile filtration system is a clever and modular device. Our filter skid is a simple, efficient, fast and clean way to filter:
Industrial paints & coatings,
Food & beverage
Cosmetics
Essential oils
Chemicals and polymers
And more
Convenient and rugged, the mobile filtration unit is manufactured in France. Its stainless steel structure guarantees cleanliness and durability, even when used with corrosive products in the chemical or pharmaceutical industries.
The surface finish can be customized to your requirements. 304 or 316L stainless steel can pickled, passivated, beadblasted or electro-polished.
The filtration skid is equipped  with an anti-drip tray at the bottom, this keeps a neat working area when replacing filter bags or cleaning an automatic filter.
Highlights of the filter skid
The filter skid can be used for many industrial applications
The stainless steel filter skid is above all a means of gaining practicality. For this, it is modular in order to adapt to the needs of different industries. Thanks to its mobility, the filter can be used in several places and avoids the need to buy several fixed installations. It can also be moved to the cleaning area and saves the purchase of an expensive clean-in-place cleaning system.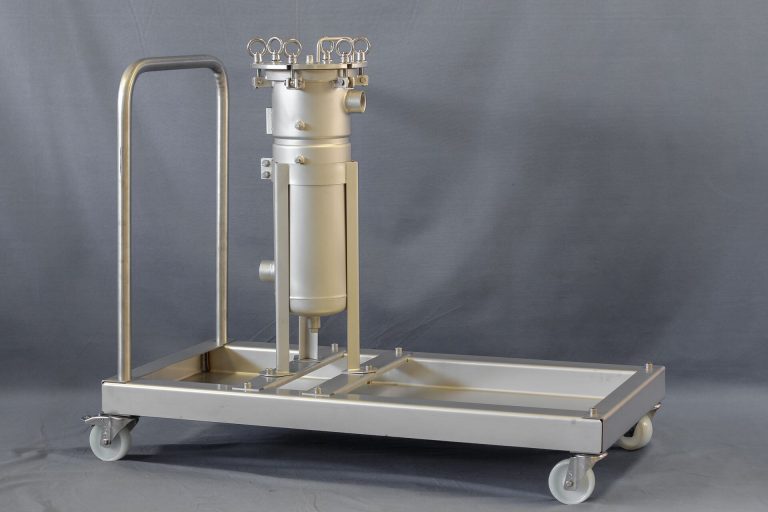 The KBF bag filter housing  from K2TEC is very versatile. It can be placed on a mobile filtration system to considerably increase its possibilities on an industrial site.
The K2TEC automatic self-cleaning filter is a mechanically cleaned filter that incorporates a scrapper. It does not require any consumables and can operate independently. Using the PLM filter on a mobile filtration unit maximizes your investment, eliminating the need to invest in a dedicated filtration system for each application. Its portability also means that it can be taken away from the working area and cleaned in an appropriate place if necessary.
The K2TEC EVO mechanically cleaned filter has an inclined position and can also be mounted on a filter skid. This automatic self-cleaning filter can be moved and relocated for spot filtration operations (product containers that do not pass quality control for example) or for cleaning tasks.
Do you have a filtration inquiry ?
The filter skids can be used in combination with a bag filter or a self-cleaning filter… the possibilities of using the filter skid are numerous.
These K2TEC filters may interest you :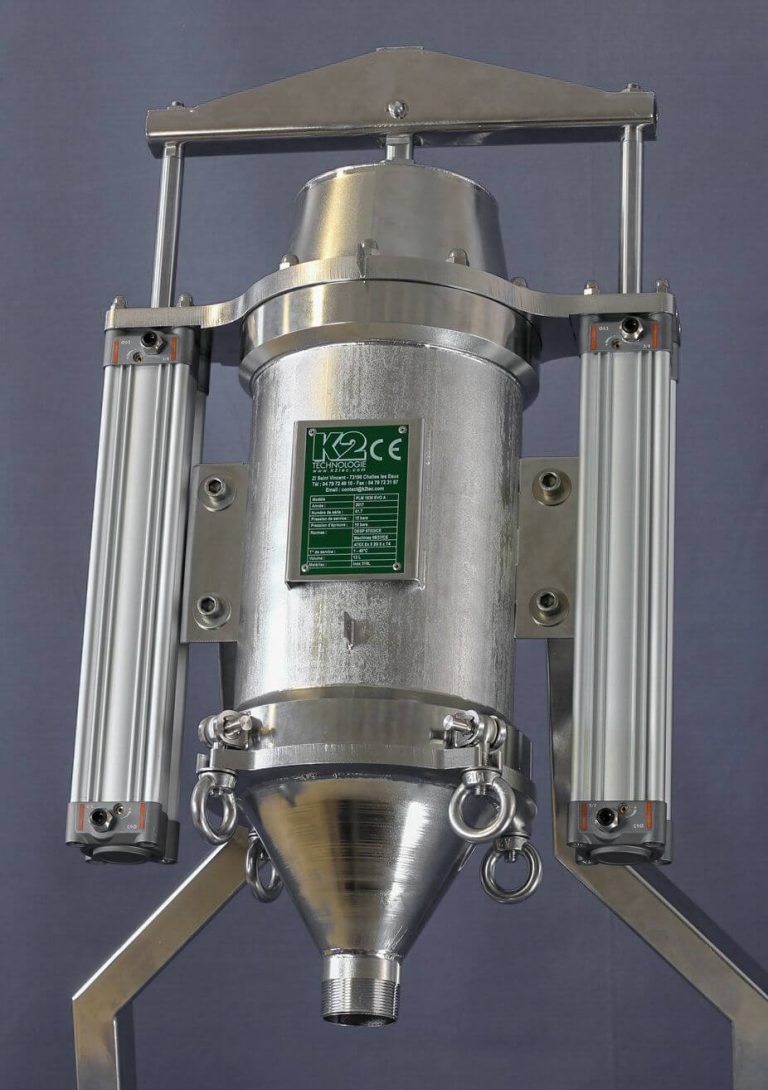 Self cleaning strainer with scraper and twin actuator design for the filtration of highly viscous, abrasive or sticky liquids.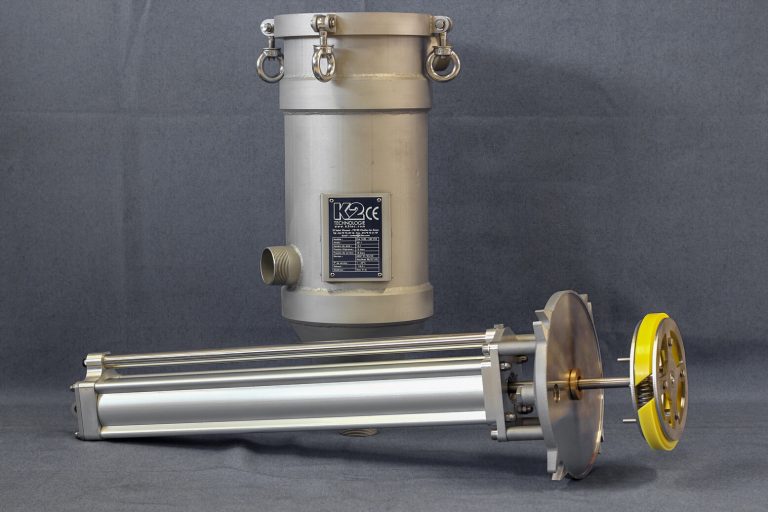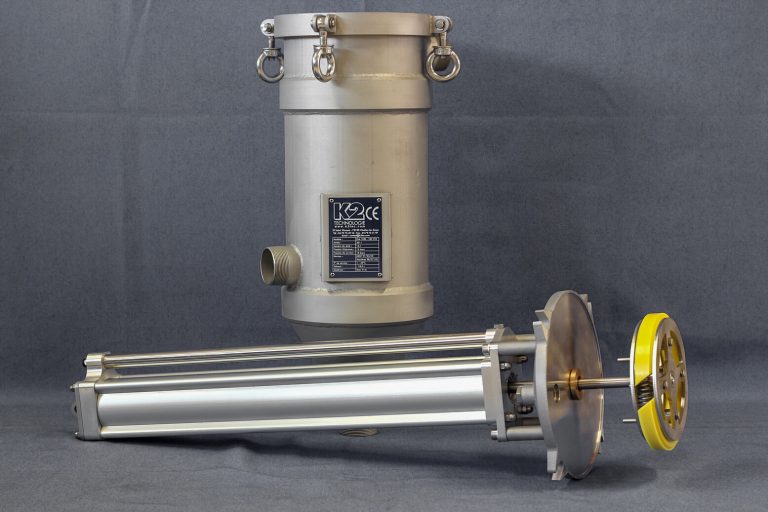 Filtration of viscous products Previous Next Made in France Automatic self-cleaning filter for viscous products The PLM automatic self-cleaning scraper filter is an industrial filter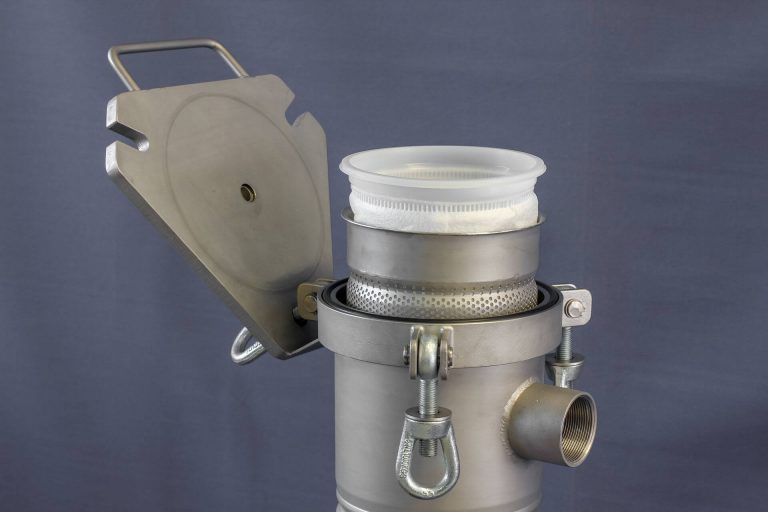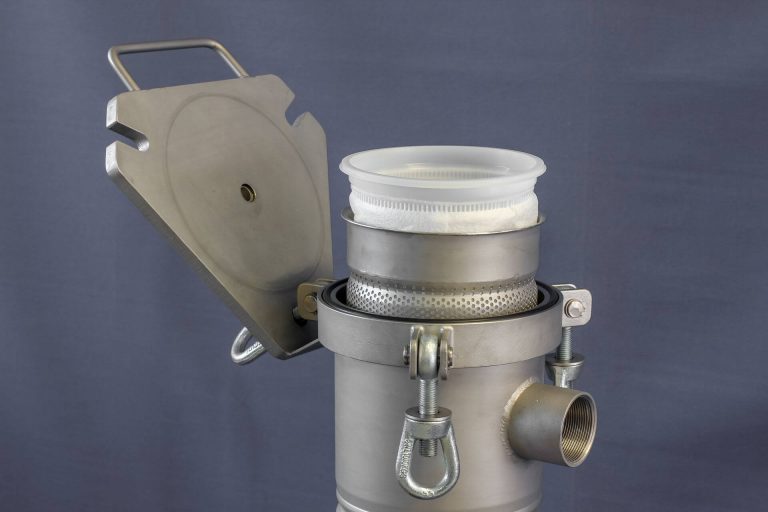 Range of stainless steel bag filter housings. K2TEC specializes in filter vessels and filter bags, providing the best solution for liquid-solid separation.