Precision woven filter fabrics in nylon, polyester, polyethylene, polypropylene, PTFE for industrial filtration
At K2TEC, we have grouped under the term Precision woven filter fabrics mesh, all the fabrics made from extruded monofilament and woven in square mesh from nylon (polyamide), polyester, polyethylene, polypropylene, PTFE, etc.
Thanks to the wide variety of precision woven synthetic fabrics available, the industrial applications of our mesh filter fabrics are extensive: from pregnancy test protective filters, to dishwasher filters, to insect anti-intrusion devices for smoke alarms or smoke detectors. These precision woven fabrics can also be used in rolls or ribbons for industrial sieving, and virtually in any kind of filter.
Mesh openings can vary from 1 micron to 4000 microns, giving these mesh filter cloths the versatility to be used in many different liquid-solid separation processes. Mesh filter cloths are also used to protect strategic surfaces in the process of air filtration or sieving.
Our range of precision woven filter fabrics is manufactured in materials such as polypropylene, nylon (polyamide), polyester, polyethylene and more. We can also offer filter screen fabrics such as PVDF, PTFE (Teflon) or PEEK for complex filtration applications.                                                                                                                                                                                                                                                                                                                                                                                                                                                                                                                                                                                                                                                                                                                                                                 
Highlights of the mesh filter fabrics
At K2TEC we have extensive experience in industrial filtration, our team of experts will be pleased to advise you in finding the best solution for your needs. We have more than 400 different types of mesh filter cloths for several industrial filtration applications. The performances vary to meet different customer demands, depending on the conditions and characteristics of the process, the assembly or cutting needs, the filtration quality required, etc.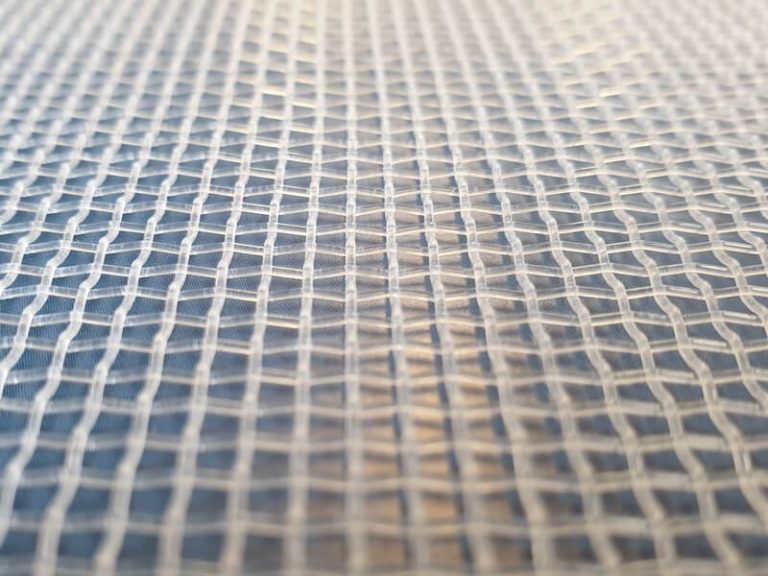 A precision filter fabric is made from an extruded synthetic yarn. This so-called monofilament fiber can be made from a variety of materials such as polyamide (nylon), polyester, polyethylene, polypropylene, PTFE (Teflon), PVDF, PEEK
The synthetic yarn is then woven with the greatest care onindustrial looms, obtaining a precision fabric with a perfectly calibrated mesh opening ranging from 1 micron to 4000 microns.
This mesh filter cloth can be treated in different ways, including calandering to guarantee a precise filtration rating.
Precision filter fabrics can be manufactured in a wide range of materials, from synthetic fibers to stainless steel.
At K2TEC, we are specialists in precision synthetic filter fabrics. We offer a comprehensive selection of monofilament fabrics: polyester, polypropylene, polyamide (nylon), polyethylene, PTFE, PVDF and more, to suit every process and even the most challenging demands. You name it, we have it!
Each of these materials has unique properties and costs, directly related to their performance. It is important to define the conditions in which the filter mesh will be used and its expected performance to best meet the environmental and economic demands of your specific industrial filtration application.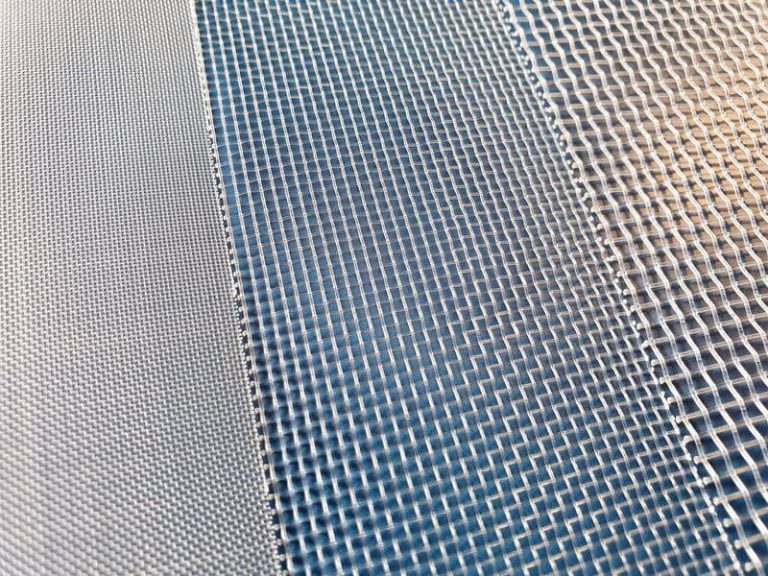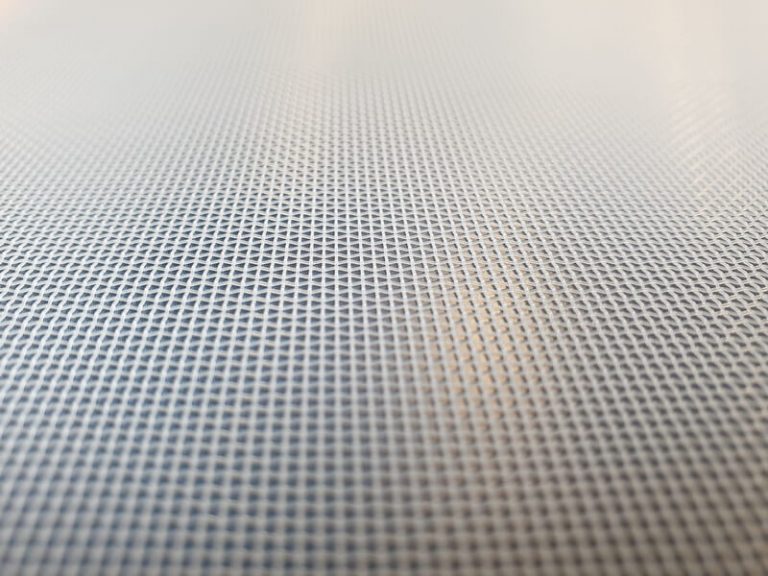 Precision filter fabrics are woven from synthetic filaments of different diameters and materials. Following this weaving, several treatments can be performed depending on the final applications. The most common is a dimensional stabilization treatment to ensure that the fabric maintains a precise and even mesh opening. The filter mesh can also be calendered, processed with a hydrophobic or hydrophilic treatment (on request) or treated to be safe for food contact.
When we talk about mesh filter fabrics, the first element to consider is the mesh opening (or filtration rating). This opening is the result of the spacing between the threads in a woven fabric.
A precision woven filter fabric, therefore, requires a set of technical elements to obtain a quality cloth. The first key component, as in many technical textiles, is the material of the yarn and its evenness. The quality of the tools and machines used is also an essential factor, as well as the weaving techniques employed.
Precision woven filter mesh fabrics range from 1 micron to 4000 microns.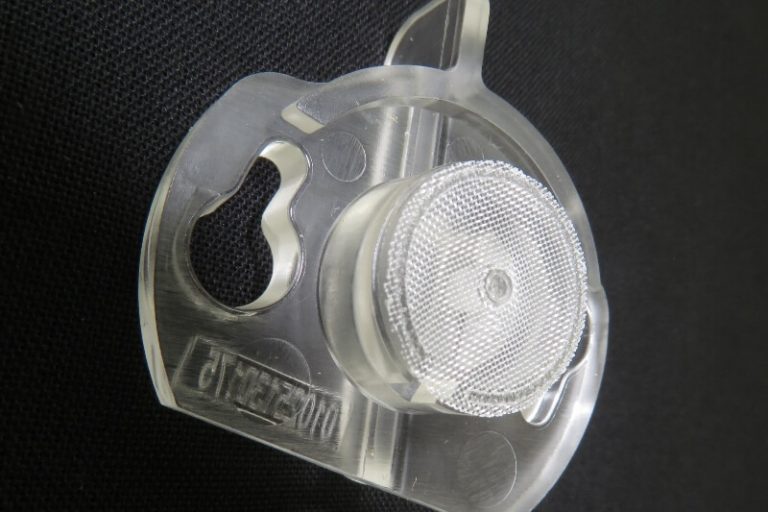 The shaping of mesh filter fabrics can be performed classically or conventionally through different cuts or processes. There are several possibilities according to the requirements of your filtration process:
– Cutting into all possible shapes.
– Cutting fabrics into ribbons.
– Pleating: single or multilayer.
– Shaping tubular filters.
What is a food-grade filter? In food-grade filters, the raw material (monofilament fabric) is tested under laboratory conditions to guarantee that it is chemically inert and stable in contact with foodstuffs. The precision filter fabrics are manufactured in compliance with European (CE1935/2004 and CE10/2001) or American (FDA title 21) standards.
The mesh filter cloth is woven from a plastic yarn that does not retain pollution because of its nature, however, we can differentiate between two levels of "cleanliness" when coming into contact with food.
The first level of food safety for the mesh filter fabric includes products whose raw materials are suitable for food contact, but the processing (weaving) can leave traces of spinning oil. Therefore, the filter mesh needs to be cleaned by the end-user before being employed.
The second level concerns products that are sanitized and treated after the weaving process, making them safe for food contact.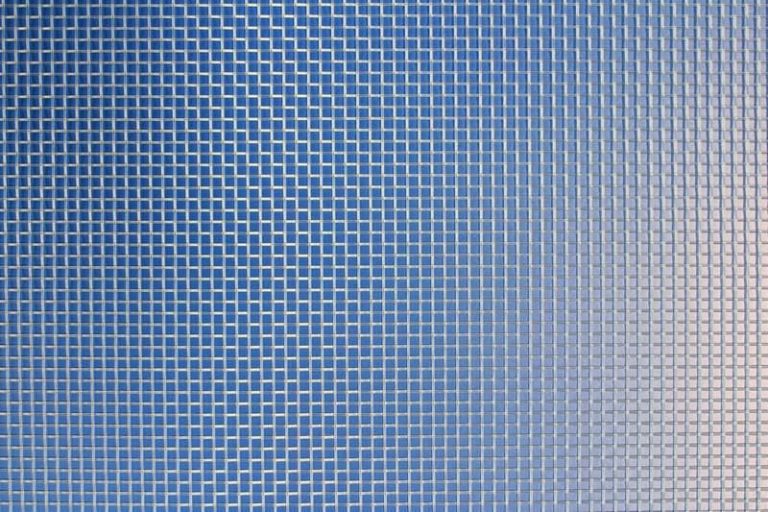 At K2TEC, we can customize our filter elements through three main processes :
Cutting: in all possible shapes .
Assembly on a support: the mesh filter that has been previously cut is then assembled by ultrasonic welding on a flexible, semi-rigid or rigid support.
Filter molding: the filter mesh is molded by injection molding.
Do you have a filtration inquiry ?
The fields of application of precision filter fabrics are often quite surprising.
Basic applications are the manufacture of filter bags for solid-liquid separation processes and filter press support fabrics.
A precision filter fabric is the core of some filtration systems and machines, such as belt filters, rotary filters, vacuum belt filters, Buschner and more.
For molded filters, the filter mesh can be cut into strips, pleated elements or tubes.
For custom filter elements, the mesh filter cloth can be assembled by ultrasonic welding or by bonding to plastic supports.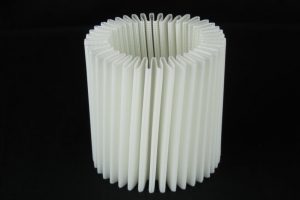 Pleated filter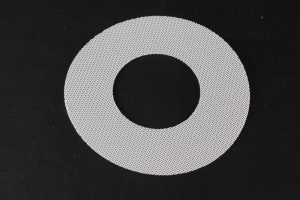 Filter cut to measure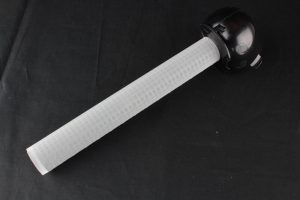 Tubular filter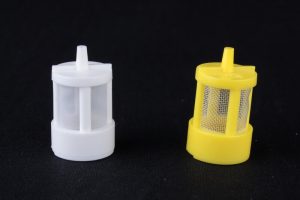 Molded filter
This other filters may interest you :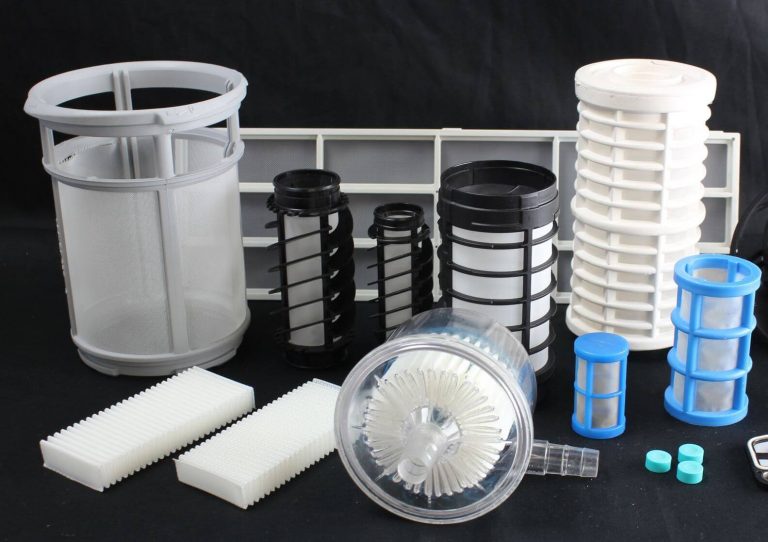 Design and manufacture of custom-made synthetic filter elements for the automotive, medical, household appliances, acoustics, aeronautics…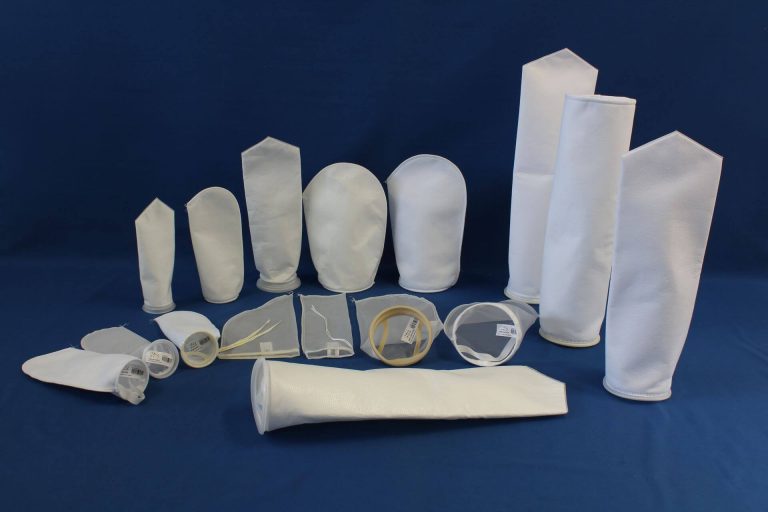 K2TEC manufactures filter bags for the filtration of liquids : complete range of filter bags in polypropylene felts, nylon monofilament, special fabrics…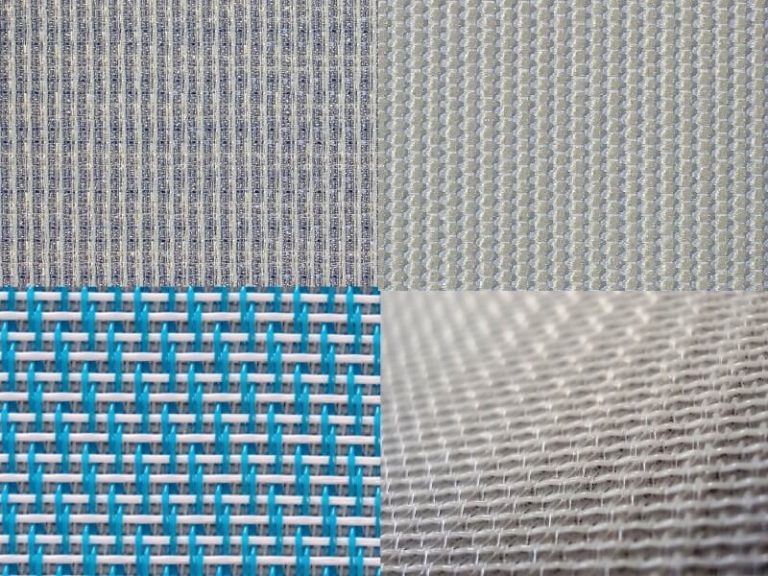 Nylon, polyester, polypropylene, PTFE… filter cloth for industrial filtration, and for the manufacture of custom-made filter elements.