K2TEC was approached by a manufacturer of underfloor heating filters to provide custom filters. These filter elements fit into their filter lines equipped with magnetic bars. Using a plastic basket supplied by the customer, the K2TEC team designed and manufactured a filter adapted to the customer's needs and the users' expectations.
The customized filter made by K2TEC is composed of a small filter bag made of finely calibrated in polyamide filter mesh. It ensures a high quality filtration without generating a pressure drop.
This small filter bag is assembled on the existing injected basket strainer in the complete equipment.
K2TEC has developed a real know-how in the assembly of filtering media on plastic support. This type of assembly: fast and economical, is perfectly tight and allows the implementation of customized filters even for very small quantities without using injection or overmolding tools, which are often expensive and not very suitable for very small series.
The magnet of the sludge remover is placed in this custom filter element and ensures the recovery of the magnetic particles. The filter cloth retains all non-magnetic particles.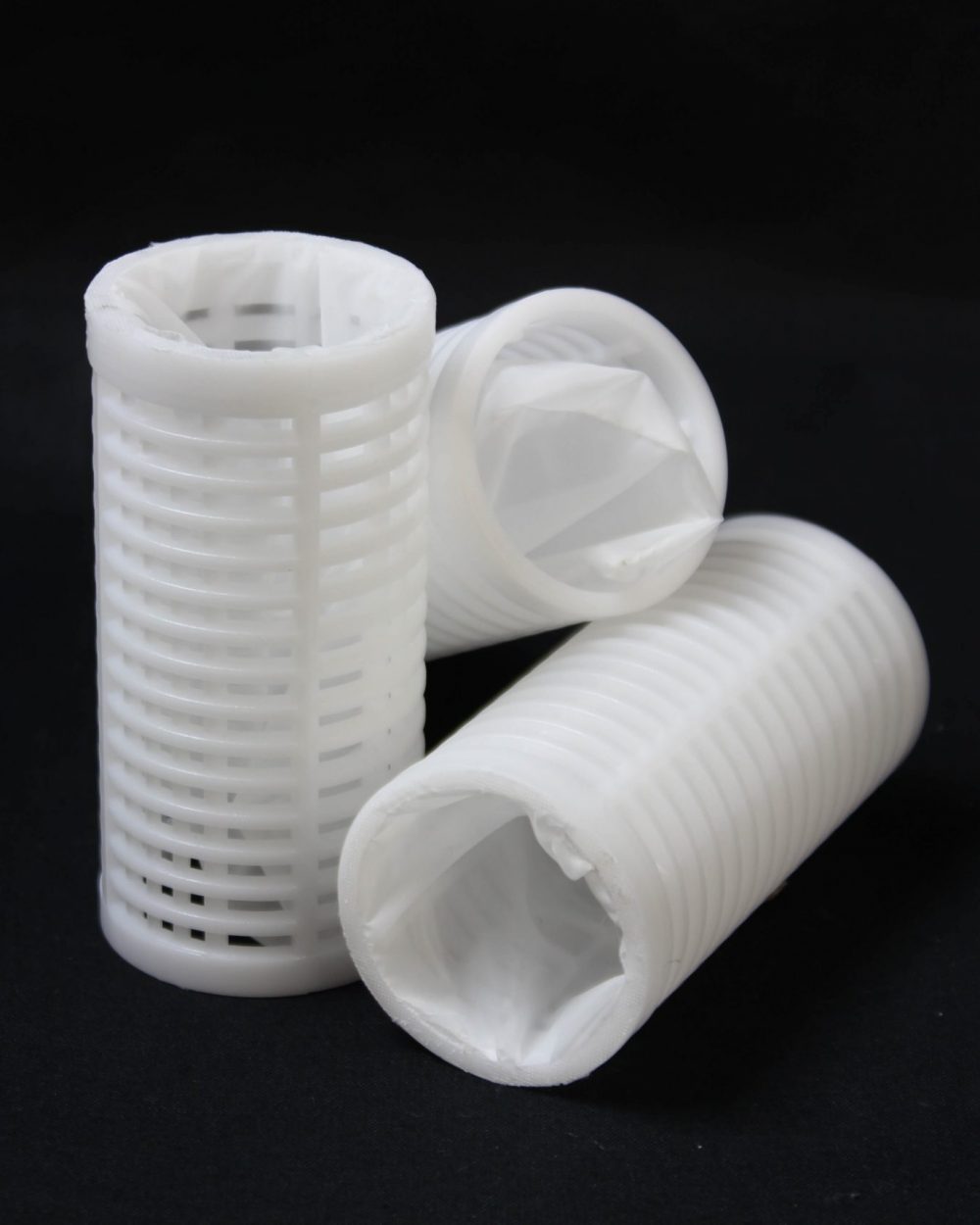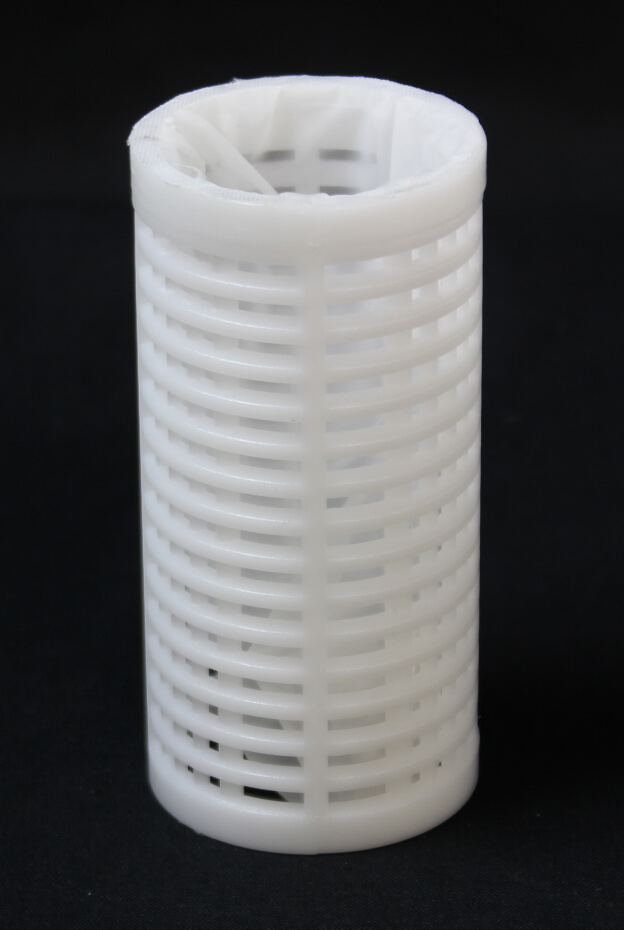 The role of the sludge filter in heating circuit
Central heating systems must be cleaned regularly to facilitate the flow of water. Underfloor heating systems, as well as any other heating system, are made up of a network of pipes that can become clogged and blocked over time.
The accumulation of sludge and other residues in this pipes system is not conducive to the optimal operation of the heating system and leads to a loss of efficiency.
The interest of the sludge filter, when it is installed just before the generator, is to collect all the sludge as well as the metallic particles that circulate in the installation. It allows to keep a heating circuit maintained and to limit the formation of a thick sludge that could clog the installation and / or damage the heating system.