Today we present one of K2TEC's latest achievements in terms of personalized design on demand:  custom filters for portable hydraulic tools.
Portable power tools often put to ordeal
Our client is a company that designs and manufactures portable hydraulic power tools for professionals.
This equipment is used outdoors all year round and in all weather conditions. They are often put to ordeal and are subject to overheating during intense work phases. Therefore, they must be ventilated in order not to damage their internal systems. Unfortunately, existing ventilation systems allow moisture to enter, which causes corrosion in the electronic and mechanical parts.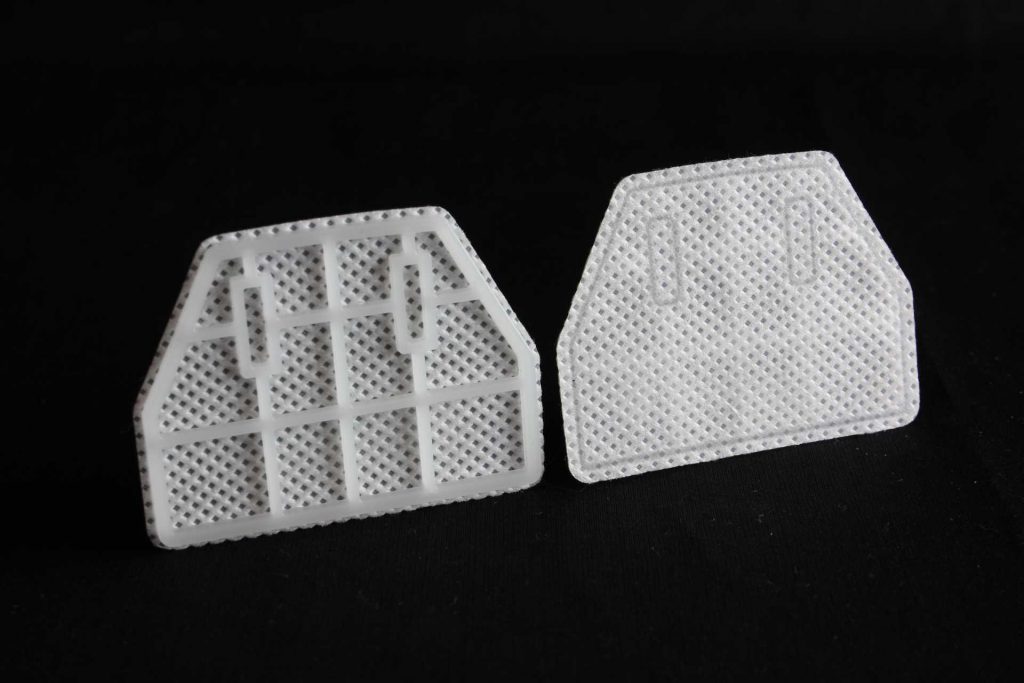 The creation of custom filters for portable power tools
The first step is to select the core of the product: a filter fabric able to let the air circulate through the internal system in order to ventilate it, while blocking moisture. The most appropriate fabric for this application will be a hydrophobic filter fabric that has the ability to keep water out.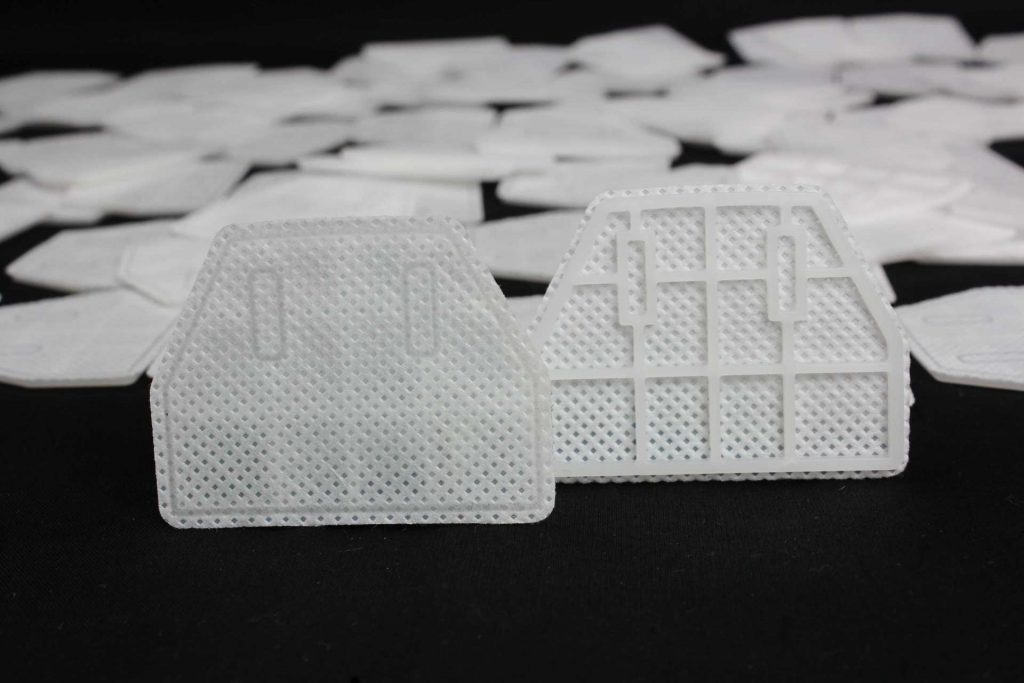 The second step is the design of the support: in collaboration with the customer's design office, which is located in the USA, and our own design office, in France. We evaluated the injection molding issues that the customer's design office had, while providing our expertise on the filters assembly issues for the portable power tools.
The next step is the assembly of the final part, consisting of the non-woven filtering fabric, cut out by the press and welded to the injected support.
The final part is an interchangeable filter, with a clean, good quality weld all around that piece and on two central areas. We then launched its mass production for the company concerned.
Why collaborate with K2TEC ?
More than 35 years of experience in filtration will allow us to guide you towards the simplest, most effective and most economical solution.